Seasonal variation of cladocera in a perennial pond, Ambajogai (Maharashtra), India
Vishwas Balasaheb Sakhare

Post Graduate Department of Zoology, Yogeshwari Mahavidyalaya, Ambajogai – 431517, India

Ashwini Dnyandeo Chalak

Department of Zoology, Late Shankarrao Gutte Gramin Arts, Commerce and Science College, Dharmapuri – 431515, India
Keywords:
Cladoceran diversity, zooplankton, seasonal variations, perennial pond, Maharashtra
Abstract
A systematic investigation on seasonal variations of cladocera in Udayan Sarovar, a perennial pond  near Swami Ramanand Teerth Mahavidyalaya at Ambajogai (Maharashtra, India) was carried out for a period of one year from June 2018 to May 2019. A total of 9 species of cladocera were identified. The cladoceran diversity fluctuated seasonally and the maximum number of 240 organisms L–1 was recorded during month of April and minimum number of 22 organisms L–1 during the month of September.
References
Biswas S (1966) Five species of Daphnidae (Crustacea: Cladocera) from Shimla Hills in India with a new record of Alona costata Sars from Kameng Division; NEFA. Journal of the Zoological Society of India 16(1–2): 92–98.
Biswas S (1971) Fauna of Rajasthan, part II (Crustacea: Cladocera). Records of the Zoological Survey of India 63: 95–141.
Chalak AD, Sakhare VB (2018) Reservoir ecology. Discovery Publishing House Pvt. Ltd., New Delhi, India.
Chanderkiran (2008) Diversity, dynamics and cyclomorphosis in cladocera inhabiting freshwater ponds of Jammu. MPhil dissertation, University of Jammu, Jammu.
Covich AP and Tharp JH (1991) Crustacea, introduction to Percaridae. In: Tharp JH, Covich AP (Eds) Ecology and classification of North American freshwater invertebrates. Academic Press, San Diago. pp. 665–690.
Dokulil M, Herzig A, Jagsch, A (1990) Trophic relationships in the pelagic zone of Mondsee, Australia. Hydrobiologia 191: 199–212.
Edmondson WT, Winberg CG (1971) A manual on methods for assessment of secondary production in freshwater. IBP handbook 17: 358.
Gupta S (2002) Studies on the diversity of cladocerans in lake Mansar, Jammu. MPhil dissertation, University of Jammu, Jammu.
Hutchinson GE (1967) A treatise on limnology. Introduction to lake biology and the limnoplankton. John Wiley and Sons, New York, London.
Michael RG, Sharma BK (1988) Indian cladocera. Fauna of India and adjacent countries. Zoological Survey of India.
Mishra A, Chakraborty SK, Jaiswar AK, Sharma AP, Deshmukhe G, Mohan M (2010) Plankton diversity in Dhaura and Baigul reservoirs of Uttarakhand. Indian Journal of Fisheries 57(3): 19–27.
Nayar CKG (1971) Cladocera of Rajasthan. Hydrobiologia 37: 509–519.
Patalas K (1972) Crustacea plankton and eutrophication of St. Lawrence Great Lakes. Journal of the Fisheries Research Board of Canada 29: 1451–1462.
Pennak RW (1978) Freshwater invertebrates of United States, 2nd edition. Wiley Inter Science Publication. John Wiley and Sons, New York.
Quadri MY, Yousuf AR (1980) Influence of the physico-chemical factors on the seasonality of cladoceras in Lake Manasbal. Geobios 7: 273–276.
Raghunathan MB (1989) Indian cladocera (Crustacea). Indian Review of Life Sciences 9: 137–152.
Raghunathan MB, Kumar S (2003) A checklist of Indian Cladocera (Crustacea). Zoos' Print Journal 18: 1180–1182.
Raghunathan MB, Suresh R (2002) Checklist of Indian cladocera (Crustacea). Zoos' Print Journal 18(8): 1180–1182.
Sharma BK, Sharma S (1991) Freshwater cladocerans (Crustacea: Branchiopoda: Cladocera), Zoological Survey of India, Kolkata, State Fauna Series: fauna of Meghalaya, 4(9): 469–550.
Sharma KK, Chanderkiran (2011) Comparative analysis of cladoceran communities from three subtropical freshwater ponds of Jammu: present composition and diversity. The Bioscan 6(2): 233–237.
Sharma KK, Kaur S, Gupta S (2005) Distributional pattern of cladoceran in Subtropical lake, Mansoor, J. & K. National Academy of Sciences 76(B): 434–350.
Sharma KK, Kotwal S (2011) Studies on diversity and dynamics of Cladocera in a subtropical Sungal pond, Akhnoor (J & K). The Bioscan 6(4): 623–625.
Sharma V, Verma BK, Sharma R, Sharma MS, Gaur KS (2012) A report on the freshwater cladocera (Crustacea: Branchiopoda) of South Rajasthan (India). International Journal of Environmental Sciences 3(1): 275–296.
Sharmila Sree J, Shameem U (2017) Zooplankton diversity indices and seasonal variations in Meghadrigedda reservoir, Visakhapatnam, Andhra Pradesh, India. European Journal of Biotechnology and Bioscience 5(1): 4–11.
Siraj S, Yousuf, AR, Parveen M (2007) Cladoceran community in Sheshbug wetland, Kashmir. Journal of Research and Development 7: 67–74.
Trivedy RK, Goel PK (1992) Chemical and biological methods for water pollution studies. Environmental Publication, Karad (India).
Ward HB, Whipple GC (1959) Freshwater biology, 2nd edition, John Wiley and Sons, New York.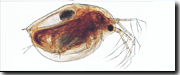 How to Cite
Sakhare, V. B., & Chalak, A. D. (2020). Seasonal variation of cladocera in a perennial pond, Ambajogai (Maharashtra), India. Journal of Fisheries, 8(2), 858-860. Retrieved from http://journal.bdfish.org/index.php/fisheries/article/view/JFish20181
Section
Short Communications
Copyright (c) 2020 Journal of Fisheries
This work is licensed under a Creative Commons Attribution-NonCommercial-ShareAlike 4.0 International License.