Efficacy of oral oxytetracycline therapy against Aeromonas caviae infection in Nile tilapia Oreochromis niloticus (L.) juveniles
Anwesha Roy

Department of Aquatic Animal Health, Faculty of Fishery Sciences, West Bengal University of Animal and Fishery Sciences, Chakgaria, Kolkata 700094, West Bengal, India

Thangapalam Jawahar Abraham

Department of Aquatic Animal Health, Faculty of Fishery Sciences, West Bengal University of Animal and Fishery Sciences, Chakgaria, Kolkata 700094, West Bengal, India

https://orcid.org/0000-0003-0581-1307

Jasmine Singha

Department of Aquatic Animal Health, Faculty of Fishery Sciences, West Bengal University of Animal and Fishery Sciences, Chakgaria, Kolkata 700094, West Bengal, India

Roy Beryl Julinta

Department of Aquatic Animal Health, Faculty of Fishery Sciences, West Bengal University of Animal and Fishery Sciences, Chakgaria, Kolkata 700094, West Bengal, India

Satyanarayana Boda

Department of Fishery Economics and Statistics, Faculty of Fishery Sciences, West Bengal University of Animal and Fishery Sciences, Chakgaria, Kolkata 700094, West Bengal, India
Keywords:
Abrasion-immersion challenge, Aeromonas caviae, antibiotic-resistance, Oreochromis niloticus, oxytetracycline-therapy
Abstract
The present study evaluated the effects of Aeromonas caviae infection and oral oxytetracycline (OTC) therapy based on the histopathological alterations, serum creatinine, and antibiotic resistance in the gut-bacteria of Oreochromis niloticus. Ten days of OTC therapy at 2 g kg feed–1 at 3% body weight reduced the mortalities to 30% compared to 50% in the abrasion-immersion (AI) challenged and untreated group. The feed intake was reduced in challenged fish, which consumed about 42 mg OTC against the recommended minimum therapeutic dose of 55 mg kg biomass–1 day–1. The OTC-resistant gut bacteria increased by 5.84 folds in 10 days of OTC feeding. The fish kidney exhibited glomerulopathy, nephropathy including nephritis, and lost its structural integrity within 5 days post-injection. An improved structural organization of glomerulus and renal tubules was noted with OTC therapy. Despite the improved kidney functions, as confirmed by the serum creatinine levels, the fish could not recuperate fully on day 21 post-OTC therapy. The initial high mortalities in A. caviae challenged fish suggested that the dose and feed ration used in this study was only partially effective. The findings of the present study may be useful while planning the mitigation strategies for disease management.
References
Abraham TJ, Babu CS, Banerjee T (2007) Influence of a fish gut bacterium Lactobacillus sp. on the production of swordtail Xiphophorus helleri Heckel 1848. Bangladesh Journal of Fisheries Research 11(1): 65–74.
Afizi MSK, Fatimah BSS, Mariana NS, Abdel-Hadi YM (2013) Herbal and antibiotic resistance of Aeromonas bacteria isolated from cultured fish in Egypt and Malaysia. Journal of Fisheries and Aquatic Science 8(2): 425–429.
Austin B, Al-Zahrani AMJ (1988) The effect of antimicrobial compounds on the gastrointestinal microflora of rainbow trout, Salmo gairdneri Richardson. Journal of Fish Biology 33(1): 1–14.
Austin B, Austin DA (2012) Bacterial fish pathogens: disease of farmed and wild fish. Fifth edition. Springer-Praxis in Aquaculture in Fisheries, Praxis Publication Ltd, UK, Chichester. 457 pp.
Baldissera MD, Souza CF, Júnior GB, Verdi CM, Moreira KLS, ... Baldisserotto B (2017) Aeromonas caviae alters the cytosolic and mitochondrial creatine kinase activities in experimentally infected silver catfish: impairment on renal bioenergetics. Microbial Pathogenesis 110: 439–443.
Bondad-Reantaso MG, Arthur JR, Subasinghe RP (2012) Improving biosecurity through prudent and responsible use of veterinary medicines in aquatic food production. FAO Fisheries and Aquaculture Technical Paper No. 547. FAO, Rome. 207 pp.
Bowker J, Burbank D, Bowman MP, Wandelear N (2015) Efficacy of AQUAFLOR® (50% Florfenicol) to control mortality in chinook salmon diagnosed with bacterial kidney disease (2014). Aquatic Animal Drug Approval Partnership, U.S. Fish and Wildlife Service. Drug Research Information Bulletin 45: 1–3.
Bruun M, Madsen SL, Dalsgaad I (2003) Efficiency of oxytetracycline treatment in rainbow trout experimentally infected with Flavobacterium psychrophilum strains having different in vitro antibiotic susceptibilities. Aquaculture 215(1-4): 11–20.
Choi JJ, Eum SY, Rampersaud E, Daunert S, Abreu MT, Toborek M (2013) Exercise attenuates PCB-induced changes in the mouse gut microbiome. Environmental Health Perspectives 121: 725–730.
CLSI (2006a) Methods for antimicrobial disk susceptibility testing of bacteria isolated from aquatic animals. Clinical and Laboratory Standards Institute, Document M42-A, Wayne, Pennsylvania, USA.
CLSI (2006b) Methods for broth dilution susceptibility testing of bacteria isolated from aquatic animals. Clinical and Laboratory Standards Institute, Document M49-A, Wayne, Pennsylvania, USA.
DePaola A, Peller JT, Rodrick GE (1995) Effect of oxytetracycline-medicated feed on antibiotic resistance of gram-negative bacteria in catfish ponds. Applied and Environmental Microbiology 61(6): 2335–2340.
Dias C, Mota V, Martinez-Murcia A, Saavedra MJ (2012) Antimicrobial resistance patterns of Aeromonas spp. isolated from ornamental fish. Journal of Aquaculture Research and Development 3: 1–4.
Ellingsen OF, Midttun B, Rogstad A, Syvertsen C, Samuelsen OB (2002) Dosage regime experiments with oxolinic acid and flumequine in Atlantic salmon (Salmo salar L) held in seawater. Aquaculture 209(1-4): 19–34.
El-Sayed A-FM (2006) Stress and diseases. In: El-Sayed A-FM (Ed) Tilapia culture. CABI Publishing, Cambridge, pp. 149–151.
FAO (2020) The state of world fisheries and aquaculture 2020 - sustainability in action. Food and Agricultural Organisation of the United Nations, Rome.
Haque SS, Reza MS, Sharker MR, Rahman MM, Islam MA (2014) Effectiveness of oxytetracycline in reducing the bacterial load in rohu fish (Labeo rohita, Hamilton) under laboratory culture condition. Journal of Coastal Life Medicine 2: 259–263.
Hatha AAM, Vivekanandhan AA, Joice GJ, Christol (2005) Antibiotic resistance pattern of motile aeromonads from farm-raised freshwater fish. International Journal of Food Microbiology 98: 131–134.
Jansen MD, Dong HT, Mohan CV (2019) Tilapia lake virus: a threat to the global tilapia industry? Reviews in Aquaculture 11(3): 725–739.
Julinta RB, Abraham TJ, Roy A, Singha J, Boda S, Patil PK (2019) Dietary influences of oxytetracycline on the growth and serum biomarkers of Oreochromis niloticus (L.). Ecotoxicology and Environmental Safety 186: 109752.
Julinta RB, Abraham TJ, Roy A, Singha J, Dash G, ... Patil PK (2017a) Histopathology and wound healing in oxytetracycline treated Oreochromis niloticus (L.) against Aeromonas hydrophila intramuscular challenge. Journal of Aquaculture Research and Development 8: 4.
Julinta RB, Roy A, Singha J, Abraham TJ, Patil PK (2017b) Evaluation of efficacy of oxytetracycline oral and bath therapies in Nile tilapia, Oreochromis niloticus against Aeromonas hydrophila infection. International Journal of Current Microbiology and Applied Sciences 6(7): 62–76.
Lee P-T, Liao Z-H, Huang H-T, Chuang C-Y, Nan F-H (2020) β-glucan alleviates the immunosuppressive effects of oxytetracycline on the non-specific immune responses and resistance against Vibrio alginolyticus infection in Epinephelus fuscoguttatus × Epinephelus lanceolatus hybrids. Fish and Shellfish Immunology 100: 467–475.
Love DC, Fry JP, Cabello F, Good CM, Lunestad BT (2020) Veterinary drug use in United States net pen salmon aquaculture: implications for drug use policy. Aquaculture 518: 734820.
Menaga M, Fitzsimmons K (2017) Growth of the tilapia industry in India. World Aquaculture 48(3): 49–52.
Miranda C, Zemelman R (2002) Bacterial resistance to oxytetracycline in Chilean salmon farming. Aquaculture 212(1-4): 31–47.
Navarrete P, Mardones P, Opazo R, Espejo R, Romero J (2008) Oxytetracycline treatment reduces bacterial diversity of intestinal microbiota of Atlantic salmon. Journal of Aquatic Animal Health 20(3): 177–183.
Paul P, Adikesavalu H, Banerjee S, Abraham TJ (2015) Antibiotic-resistant motile aeromonads induced septicemia in Philippine catfish Clarias batrachus (Linnaeus, 1758) fingerlings. Croatian Journal of Fisheries 73(4): 170–175.
Pretto-Giordano LG, Müller EE, Freitas JCD, Silva VG (2010) Evaluation on the pathogenesis of Streptococcus agalactiae in Nile tilapia (Oreochromis niloticus). Brazilian Archives of Biology and Technology 53(1): 87–92.
Ringo E, Strom E, Tabachek JA (1995) Intestinal microflora of salmonids: a review. Aquaculture Research 26: 773–789.
Roberts RJ (2012) Fish pathology. Fourth edition. Wiley-Blackwell, UK.
Romero J, Feijoo CG, Navarrete P (2012) Antibiotics in aquaculture – use, abuse and alternatives, In: Carvalho E, David GS, Silva RJ (Eds) Health and environment in aquaculture. InTech. pp. 159–199. Available from http://www.intechopen. com/books/health-and-environment-in-aquaculture/antibioticsin-aquaculture-use-abuse-and-alternatives. Accessed on 12 March 2016.
Roy A, Abraham TJ, Namdeo MS, Singha J, Julinta RB, Boda S (2019) Effects of oral oxytetracycline-therapy on wound progression and healing following Aeromonas caviae infection in Nile tilapia (Oreochromis niloticus L.). Brazilian Archives of Biology and Technology 62: e19180766.
Russo R, Mitchell H, Yanong RPE (2006) Characterization of Streptococcus iniae isolated from ornamental cyprinid fishes and development of challenge models. Aquaculture 256: 105–110.
Samuelsen O (2006) Pharmacokinetics of quinolones in fish: a review. Aquaculture 255(1-4): 55–75.
Schlotfeldt HJ, Alderman DJA (1995) Practical guide for the freshwater fish farmer. Bulletin of the European Association of Fish Pathologists 15(4): 134–157.
Schmidt AS, Bruun MS, Dalsgaard I, Pederson K, Larsen JL (2000) Occurrence of antimicrobial resistance in fish pathogenic and environmental bacteria associated with four Danish rainbow trout farms. Applied and Environmental Microbiology 66: 4908-4915.
Singh AK, Rathore G, Singh V, Mani I, Singh RK, ... Verma OP (2009) Bacterial resistance to oxytetracycline in different life stages of Indian freshwater carp aquaculture system. International Journal of Microbiology Research 1(1): 25–34.
Thomas J, Madan N, Nambi KSN, Majeed SA, Basha AN, Hameed ASS (2013) Studies on ulcerative disease caused by Aeromonas caviae-like bacterium in Indian catfish, Clarias batrachus (Linn). Aquaculture 376–379: 146–150.
Towers L (2016) Counting the cost of aquatic disease in Asia. https://thefishsite.com/articles/counting-the-cost-of-aquatic-disease-in-asia. Accessed on 4 December 2021.
USFWS (2015) Approved drugs for use in aquaculture. Second edition. U.S. Fish and Wildlife Service's Aquatic Animal Drug Approval Partnership Program, American Fisheries Society's Fish Culture and Fish Health Sections, Association of Fish and Wildlife Agencies, and Fisheries and Water Resources Policy Committee's Drug Approval Working Group. 38 pp. https://www.fws.gov/fisheries/aadap/PDF/2nd-Edition-FINAL.pdf. Accessed on 10 July 2017.
Ventura MT, Grizzle JM (1987) Evaluation of portals of entry of Aeromonas hydrophila in channel catfish. Aquaculture 65: 205–214.
Watts JEM, Schreier HJ, Lanska L, Hale MS (2017) The rising tide of antimicrobial resistance in aquaculture: sources, sinks, and solutions. Marine Drugs 15(6): 158.
Wei LS, Musa N (2008) Inhibition of Edwardsiella tarda and other fish pathogens by Allium sativum L. (Alliaceae) extract. American-Eurasian Journal of Agricultural and Environmental Sciences 3(5): 692–696.
Zhou L, Limbu SM, Qiao F, Du ZY, Zhang M (2018) Influence of long-term feeding antibiotics on the gut health of zebrafish. Zebrafish 15(4): 340–348.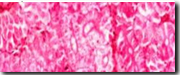 How to Cite
Roy, A., Abraham, T. J., Singha, J., Julinta, R. B., & Boda, S. (2021). Efficacy of oral oxytetracycline therapy against Aeromonas caviae infection in Nile tilapia Oreochromis niloticus (L.) juveniles. Journal of Fisheries, 9(3), 93206. Retrieved from https://journal.bdfish.org/index.php/fisheries/article/view/JFish93206
Section
Original Articles
Copyright (c) 2021 Journal of Fisheries
This work is licensed under a Creative Commons Attribution-NonCommercial-ShareAlike 4.0 International License.