Effects of Beta vulgaris powder on growth and survival of common carp Cyprinus carpio
Nahid Amiri

Department of Fisheries, Behbahan Khtam Alanbia University of Technology, Behbahan, Iran

Ali Aberoumand

Department of Fisheries, Natural Resources College, Behbahan Khtam Alanbia University of Technology, Behbahan, Iran

https://orcid.org/0000-0003-3387-433X

Saeed Ziaee Nejad

Department of Fisheries, Natural Resources College, Behbahan Khtam Alanbia University of Technology, Behbahan, Iran
Keywords:
Beetroot powder, Beta vulgaris, food and proximate composition, common carp
Abstract
The use of plant material in a diet to increase the growth of fish may be beneficial and can reduce the production cost. This research was carried out at Behbahan University, Iran, in 2016 with a view to determining effects of Beta vulgaris powder on feeding, growth and survival of common carp (Cyprinus carpio). A total of 360 individuals (mean weight, 20 g; mean standard length, 9 cm) were randomly divided into 12 tanks for treatments. Fish were fed diets with 0% (control), 0.5% (T1), 1% (T2) and 2% (T3) of B. vulgaris powder for six weeks. The results showed that the addition of B. vulgaris to fish diets had a positive effect on survival index and feed conversion index of fish. The presence of B. vulgaris in the diet had increased specific growth rate, and hepatosomatic and viscerosomatic indices.
References
Alishahi M, Soltani M, Mesbah M, and Zargar A (2011) Effects of immune stimulation and growth of Levamisole, Ergosanteff and three plant extracts in common carp (Cypinus carpio). Journal of Veterinary Medicine 67(2): 135–142.
Benetti DD, O'Hanlon B, Rivera JA, Welch AW, Maxey C and Orhun MR (2010) Growth rates of cobia (Rachycentron canadum) cultured in open ocean submerged cages in the Caribbean. Aquaculture 302: 195–201.
Galib SM, Mohsin ABM, Chaki N, Fahad MFH and Haque SMM (2013) An overview of the traditional rice-prawn-fish farming in Kalia of Narail district, Bangladesh. Journal of Fisheries 1(1): 1–6.
Geurden I, Coutteau P and Sorgeloos P (1997) Effect of a dietary phospholipid supplementation on growth and fatty acid composition of European sea bass (Dicentrarchus labrax L.) and turbot (Scophthalmus maximus L.) juveniles from weaning onwards. Fish Physiology Biochemistry 16(4): 259–272.
Ghaderi Ramazi F, Jahanshahi A and Saleh M (2012) Biochemical and hematological changes of common carp (Cyprinus carpio) fed with corn gluten. Journal of Fisheries Science and Technology 1: 53–62.
Goyal M, Tiwana US and Bhullar MS (2015) Nutritional evaluation of sugar beet (Beta vulgaris L.) genotypes as fodder. Indian Journal of Animal Nutrition 32(2): 237–241.
Jain NK and Singhai AK (2012) Protective role of Beta vulgaris L. leaves extract and fractions on ethanol-mediated hepatic toxicity. Acta Pol Pharmacology 69(5): 945–950.
Jain S, Garg VK and Sharma PK (2011) Anti-inflammatory activity of aqueous extract of Beta Vulgaris L. Journal of Basic Clinical Pharmacology 2(2): 83–86.
Malekotian M, Moloody Zargari M, Asghari M and Jafari Mansourian H (2016) Investigation of the biological effects of a natural product prepared from sugar beet (Beta vulgaris subsp. cicla) as solid organic matter in diabetic rats. Quarterly Journal of Medicinal Plants 16(60): 191–182.
Mohsin ABM, Islam MN, Hossain MA and Galib SM (2012) Cost-benefit analyses of carp polyculture in ponds: a survey study in Rajshahi and Natore districts of Bangladesh. Bangladesh Journal of Environmental Science 23: 103–107.
Mokhtari Dehkordi SH, Hojati M, Rohi L, Rabiie Z and Ali Babaei Z (2014) Effect of ethanol extract of leaf and root beet growth on motor balance of Wistar male rats, Shahrekord University of Medical Sciences Journal 16(3): 108–115.
Muir J (2005) Managing to harvest? Perspectives on the potential of aquaculture. Philosophical Transactions of the Royal Society B: Biological Sciences 360: 191–218.
Reissanzadeh M, Ali Saghi D and Alipour M (1992) Use of wheat straw and molasses in leafy silk and Beta vulgaris crowns for male bovine lambs. Journal of Agriculture Science 12: 1–11.
Zokaeifar JI, Balcazar CR, Saad MS, Kamarudin M, Sijam A and Arshad N Nejat (2012). Effect of Bacillus subtilison the growth performance, digestive enzymes, immune gene expression and disease resistance of white shrimp, Litopenaeus vanamei". Fish & Shellfish Immunology 33: 683–689.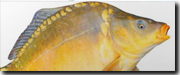 How to Cite
Amiri, N., Aberoumand, A., & Nejad, S. Z. (2019). Effects of Beta vulgaris powder on growth and survival of common carp Cyprinus carpio. Journal of Fisheries, 7(3), 714-718. Retrieved from https://journal.bdfish.org/index.php/fisheries/article/view/JFish_1911
Section
Original Articles
Copyright (c) 2019 Journal of Fisheries
This work is licensed under a Creative Commons Attribution-NonCommercial-ShareAlike 4.0 International License.