Molecular characterisation and genetic analysis of aerolysin and haemolysin in Aeromonas hydrophila isolated from diseased Labeo rohita by polymerase chain reaction
Fatima Sughra

Department of Zoology, Division of Science and Technology, University of Education, Lahore, Pakistan

Muhammad Hafeez-ur-Rehman

Department of Fisheries and Aquaculture, University of Veterinary and Animal Sciences, Lahore, Pakistan

Farzana Abbas

Department of Fisheries and Aquaculture, University of Veterinary and Animal Sciences, Lahore, Pakistan

Imran Altaf

Quality Operations and Research Laboratory, University of Veterinary and Animal Sciences, Lahore, Pakistan

Zohal Hassan

Quality Operations and Research Laboratory, University of Veterinary and Animal Sciences, Lahore, Pakistan

Ayesha Bhatti

Department of Fisheries and Aquaculture, University of Veterinary and Animal Sciences, Lahore, Pakistan

Kashif Ali

Department of Wildlife & Ecology, University of Veterinary and Animal Sciences, Lahore, Pakistan
Keywords:
aerolysin, Aeromonas hydrophila, DNA, haemolysin, polymerase chain reaction, sequencing
Abstract
The present study investigates pathogenicity of local Aeromonas hydrophila strains by molecular characterisation of two virulence factor genes: aerolysin (aerA) and haemolysin (Ahh1) using polymerase chain reaction (PCR) technique. Phenotypically identified presumptive Aeromonas isolates recovered from diseased Labeo rohita were genetically analysed using type-specific primers by amplifying 309 bp and 130 bp conserved regions of aerolysin and haemolysin genes respectively. The partial nucleotide sequences of aerA and Ahh1 were determined from representative strains in which aerA was confirmed in 75% isolates, whereas Ahh1 was confirmed in 50% isolates. The nucleotide blast results of the representative strains revealed close homology of 95% (aerolysin) and 97% (haemolysin) with published sequences.
References
Al-Fatlawy HNK, AL-Hadrawy H (2014) Isolation and Characterization of Aeromonas hydrophila from the Al-Jadryia River in Baghdad (Iraq). American Journal of Educational Research 2: 658–662.
Amsaveni R, Muthusamy S, Vivekanandhan G (2014) Screening of pathogenic Aeromonas species from marketed fish samples. International Journal of Pharmacy and Pharmaceutical Sciences 6(8): 148–150.
Bhowmik P, Bag PK, Hajra TK, De R, Sarkar P, Ramamurthy T (2009) Pathogenic potential of Aeromonas hydrophila isolated from surface waters in Kolkata, India. Journal of Medical Microbiology 58: 1549–1558.
Byers HK, Gudkovs N, Crane MSJ (2002) PCR-based assays for the fish pathogen Aeromonas salmonicida. I. Evaluation of three PCR primer sets for detection and identification. Diseases of Aquatic Organisms 49: 129–138.
Cagatay IT, Sen EB (2014) Detection of pathogenic Aeromonas hydrophila from rainbow trout (Oncorhynchus mykiss) farms in Turkey. International Journal Agriculture Biology 16: 435–438.
Cirauqui N, Abriata LA, van Der Goot FG, Dal Peraro M (2017) Structural, physicochemical and dynamic features conserved within the aerolysin pore-forming toxin family. Scientific Reports 7: 13932.
Citterio B, Biavasco F (2015). Aeromonas hydrophila virulence. Virulence 6: 417–418.
Degiacomi MT, Iacovache I, Pernot L, Chami M, Kudryashev M, ... Dal Peraro M (2013) Molecular assembly of the aerolysin pore reveals a swirling membrane-insertion mechanism. Nature Chemical Biology 9: 623–629.
Fatima S, Muhammad H-u-R, Farzana A, Imran A, Saira R, ... Muhammad A (2022) Phenotypic characterization, genetic analysis and antibiotic sensitivity of Aeromonas hydrophila isolates causing dropsy in cultured Labeo rohita from Punjab, Pakistan. Journal of Fisheries 10: 101207.
Furmanek-Blaszk B (2014) Phenotypic and molecular characteristics of an Aeromonas hydrophila strain isolated from the River Nile. Microbiological Research 169: 547–552.
Iacovache I, De Carlo S, Cirauqui N, Dal Peraro M, van Der Goot FG, Zuber B (2016) Cryo-EM structure of aerolysin variants reveals a novel protein fold and the pore-formation process. Nature Communications 7: 12062.
Iqbal Z (2016) An overview of diseases in commercial fishes in Punjab, Pakistan. Fish Pathology 51: S30–S35.
Oliveira STL, Veneroni-Gouveia G, Costa MM (2012) Molecular characterization of virulence factors in Aeromonas hydrophila obtained from fish. Pesquisa Veterinaria Brasileira 32: 701–706.
Pandey A, Naik M, Dubey SK (2010) Hemolysin, protease, and EPS producing pathogenic Aeromonas hydrophila strain An4 shows antibacterial activity against marine bacterial fish pathogens. Journal of the Marine Biological Association of the United Kingdom 2010: 563205.
Pessoa RBG, de Oliveira WF, Marques DSC, dos Santos Correia MT, de Carvalho EVM, Coelho LCBB (2019) The genus Aeromonas: a general approach. Microbial Pathogenesis 130: 81–94.
Podobnik M, Kisovec M, Anderluh G (2017) Molecular mechanism of pore formation by aerolysin-like proteins. Philosophical Transactions of the Royal Society B 372: 20160209.
Rahman M, Colque-Navarro P, Kuhn I, Huys G, Swings J, Mollby R (2002) Identification and characterization of pathogenic Aeromonas veronii Biovar Sobria associated with epizootic ulcerative syndrome in fish in Bangladesh. Applied and Environmental Microbiology 68: 650–655.
Shahzad A, Akhter S, Ali M, Khan I, Khan WA, ... Qurban A (2016) Identification, characterization and antibiotic sensitivity of Aeromonas hydrophila, a causative agent of epizootic ulcerative syndrome in wild and farmed fish from Potohar, Pakistan. Pakistan Journal of Zoology 48: 899–901.
Stratev D, Daskalov H, Vashin I (2015) Characterisation and determination of antimicrobial resistance of β-haemolytic Aeromonas spp. isolated from common carp (Cyprinus carpio L.). Revue de Médecine Véterinaire 166: 54–61.
Tomás JM (2012) The main Aeromonas pathogenic factors. ISRN Microbiology 2012: 256261.
Tooba L, Shahzad A, Zahid M, Muhammad R, Anam I, ... Mater HM (2022). Molecular characterization of Aeromonas hydrophila isolates from diseased fishes in district Kasur, Punjab, Pakistan. Brazilian Journal of Biology = Revista Brasleira de Biologia 84: e254816.
Wang G, Clark CG, Liu C, Pucknell C, Munro CK, ... Rodgers FG (2003) Detection and characterization of the hemolysin genes in Aeromonas hydrophila and Aeromonas sobria by multiplex PCR. Journal of Clinical Microbiology 41: 1048–1054.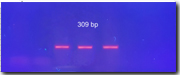 How to Cite
Sughra, F., Hafeez-ur-Rehman, M., Abbas, F., Altaf, I., Hassan, Z., Bhatti, A., & Ali, K. (2022). Molecular characterisation and genetic analysis of aerolysin and haemolysin in Aeromonas hydrophila isolated from diseased Labeo rohita by polymerase chain reaction. Journal of Fisheries, 10(3), 103402. https://doi.org/10.17017/j.fish.466
Section
Short Communications
Copyright (c) 2022 Journal of Fisheries
This work is licensed under a Creative Commons Attribution-NonCommercial-ShareAlike 4.0 International License.