Phenotypic characterization, genetic analysis and antibiotic sensitivity of Aeromonas hydrophila isolates causing dropsy in cultured Labeo rohita from Punjab, Pakistan
Fatima Sughra

Department of Fisheries and Aquaculture, University of Veterinary and Animal Sciences, Lahore, Pakistan

Muhammad Hafeez-ur-Rehman

Department of Fisheries and Aquaculture, University of Veterinary and Animal Sciences, Lahore, Pakistan

Farzana Abbas

Department of Fisheries and Aquaculture, University of Veterinary and Animal Sciences, Lahore, Pakistan

Imran Altaf

Quality Operations and Research Laboratory, University of Veterinary and Animal Sciences, Lahore, Pakistan

Saira Razzaq

Department of Fisheries and Aquaculture, University of Veterinary and Animal Sciences, Lahore, Pakistan

Sidra Kanwal

Department of Fisheries and Aquaculture, University of Veterinary and Animal Sciences, Lahore, Pakistan

Muhammad Inayat

Department of Fisheries and Aquaculture, University of Veterinary and Animal Sciences, Lahore, Pakistan

Iqra Anwer

Department of Fisheries and Aquaculture, University of Veterinary and Animal Sciences, Lahore, Pakistan

Muhammad Akram

Department of Fisheries and Aquaculture, University of Veterinary and Animal Sciences, Lahore, Pakistan
Keywords:
16S rRNA, Aeromonas hydrophila, antibiotic sensitivity, dropsy disease, Labeo rohita, phylogenetic analysis, polymerase chain reaction
Abstract
Motile Aeromonas septicemia (MAS) is a common freshwater fish disease and major threat to the aquaculture in Pakistan. The present study was carried out on suspected fish samples to isolate and characterize local strains of Aeromonas hydrophila, a key pathogen responsible for the said disease in aquacultured fishes. A total of ninety suspected fish specimens were collected from fish farms in Kasur, Okara and Gujranwala districts of Punjab, Pakistan from June 2018 to April 2019. The specimens were processed and A. hydrophila strains were isolated. The primary identification of sixty seven isolates were verified by colony morphology, microscopy and phenotypic characterization with ten biochemical reactions. The A. hydrophila strains of test samples were molecularly characterized by polymerase chain reaction (PCR) using 16S rRNA at desired size of 356bp. The PCR amplified product was subjected to DNA sequencing and phylogenetic analysis showed homology with related strains of Aeromonas spp. By antibiotic sensitivity test, the isolates were checked for nine antibiotics in which the pathogen was sensitive to four and resistant to five drugs. Results of genetic analysis confirmed strains as A. hydrophila which are useful to take preventive measures against the said disease.
References
Abbott SL, Cheung WKW, Janda JM (2003) The genus Aeromonas: biochemical characteristics, atypical reactions, and phenotypic identification schemes. Journal of Clinical Microbiology 41: 2348–2357.
Al-Fatlawy HNK, Al-Hadrawy HA (2014) Isolation and characterization of A. hydrophila from the Al-Jadryia River in Baghdad (Iraq). American Journal of Educational Research 2: 658–662.
AlYahya SA, Ameen F, Al-Niaeem KS, Al-Sa'adi BA, Hadi S, Mostafa AA (2018) Histopathological studies of experimental Aeromonas hydrophila infection in blue tilapia, Oreochromis aureus. Saudi Journal of Biological Sciences 25: 182–185.
Awan MB, Maqbool A, Bari A, Krovacek K (2009) Antibiotic susceptibility profile of Aeromonas spp. isolates from food in Abu Dhabi, United Arab Emirates. The New Microbiologica 32: 17.
Bartlett JG, Auwaerter PG, Pham PA (2011) Johns Hopkins ABX Guide 2012. Jones & Bartlett Publishers, Burlington, Massachusetts, United States.
Bisen PS, Debnath M, Prasad G (2012) Microbes: concepts and applications. John Wiley & Sons, NJ, United States.
Byers HK, Gudkovs N, Crane MSJ (2002) PCR-based assays for the fish pathogen Aeromonas salmonicida. I. Evaluation of three PCR primer sets for detection and identification. Diseases of Aquatic Organisms 49: 129–138.
Cagatay IT, Sen EB (2014) Detection of pathogenic Aeromonas hydrophila from rainbow trout (Oncorhynchus mykiss) farms in Turkey. International Journal of Agriculture and Biology 16(2): 435–438.
Citarasu T, Dhas A, Velmurugan S, Viji T, Kumaran T, ... Selvaraj T (2011) Isolation of Aeromonas hydrophila from infected ornamental fish hatchery during massive disease outbreak. International Journal of Current Research 2: 37–41.
Dahdouh B, Basha O, Khalil S, Tanekhy M (2016) Molecular characterization, antimicrobial susceptibility and salt tolerance of Aeromonas hydrophila from fresh, brackish and marine fishes. Alexandria Journal of Veterinary Sciences 48: 46–53.
Furmanek-Blaszk B (2014) Phenotypic and molecular characteristics of an Aeromonas hydrophila strain isolated from the river Nile. Microbiological Research 169: 547–552.
Hafez A-EE, Darwish WS, Elbayomi RM, Hussein MA, El Nahal SM (2018) Prevalence, antibiogram and molecular characterization of Aeromonas hydrophila isolated from frozen fish marketed in Egypt. Slovenian Veterinary Research 55: 445–454
Harikrishnan R, Balasundaram C (2005) Modern trends in Aeromonas hydrophila disease management with fish. Reviews in Fisheries Science 13: 281–320.
Hassan MA, Noureldin E, Mahmoud MA, Fita NA (2017) Molecular identification and epizootiology of Aeromonas veronii infection among farmed Oreochromis niloticus in Eastern Province, KSA. The Egyptian Journal of Aquatic Research 43: 161–167.
Hossain MF, Rahman MM, Sayed M (2011) Experimental infection of indigenous climbing perch Anabas testudineus with Aeromonas hydrophila bacteria. Progressive Agriculture 22: 105–114.
Hu M, Wang N, Pan Z, Lu C, Liu Y (2012) Identity and virulence properties of Aeromonas isolates from diseased fish, healthy controls and water environment in China. Letters in Applied Microbiology 55: 224–233.
Igbinosa IH, Igumbor EU, Aghdasi F, Tom M, Okoh AI (2012) Emerging Aeromonas species infections and their significance in public health. The Scientific World Journal 2012: 625023.
Iqbal Z (2016) An overview of diseases in commercial fishes in Punjab, Pakistan. Fish Pathology 51: S30–S35.
Jayavignesh V, Sendesh Kannan K, Bhat AD (2011) Biochemical characterization and cytotoxicity of the Aeromonas hydrophila isolated from Catfish. Archives of Applied Science Research 3: 85–93.
Kimura M (1980) A simple method for estimating evolutionary rates of base substitutions through comparative studies of nucleotide sequences. Journal of Molecular Evolution 16: 111–120.
Kotob MH, Menanteau-Ledouble S, Kumar G, Abdelzaher M, El-Matbouli M (2016) The impact of co-infections on fish: a review. Veterinary Research 47: 98.
Kumar S, Tamura K, Jakobsen IB, Nei M (2001) MEGA2: Molecular evolutionary genetics analysis software. Bioinformatics 17: 1244–1245.
Kusdarwati R, Rozi, Dinda ND, Nurjanah I (2018) Antimicrobial resistance prevalence of Aeromonas hydrophila isolates from motile aeromonas septicemia disease. IOP Conference Series: Earth and Environmental Science 137: 012076.
Laith AR, Najiah M (2013) Aeromonas hydrophila: antimicrobial susceptibility and histopathology of isolates from diseased catfish, Clarias gariepinus (Burchell). Journal of Aquaculture Research & Development 5: 215.
Ludwig W, Rossellö-Mora R, Aznar R, Klugbauer S, Spring S, ... Dorn S (1995) Comparative sequence analysis of 23S rRNA from proteobacteria. Systematic and Applied Microbiology 18: 164–88.
Mathur AK, Kumar P, Mehrotra S (2005) Abdominal dropsy disease in major carps of Meghalaya: isolation and characterization of Aeromonas hydrophila. Current Science India 88: 1897–1900.
Matter AF, El Asely AM, Shaheen AA, El-Gawad EAA, El-Abd H, Abbass AA (2018) Phenotypic and molecular characterization of bacterial pathogens isolated from diseased freshwater fishes. International Journal of Fisheries Aquatic Studies 6: 34–41.
Mishra SS, Rakesh D, Dhiman M, Choudhary P, Debbarma J, ... Ananda K (2017) Present status of fish disease management in freshwater aquaculture in India: state-of-the-art-review. Journal of Aquaculture & Fisheries 1: 003.
Monir M, Bagum N, Kabir S, Borty S, Ud-Doulah M (2017) Isolation, molecular identification and characterization of Aeromonas hydrophila from infected air-breathing catfish magur (Clarias batrachus) cultured in Mymensingh, Bangladesh. Asian-Australasian Journal of Food Safety and Security 1: 17–24.
Nahar S, Rahman MM, Ahmed GU, Faruk MAR (2016) Isolation, identification, and characterization of Aeromonas hydrophila from juvenile farmed pangasius (Pangasianodon hypophthalmus). International Journal of Fisheries and Aquatic Studies 4: 52–60.
Nawaz M, Sung K, Khan SA, Khan AA, Steele R (2006) Biochemical and molecular characterization of tetracycline-resistant Aeromonas veronii isolates from catfish. Applied Environmental Microbiology 72: 6461–6466.
Nielsen ME, Høi L, Schmidt A, Qian D, Shimada T, ... Larsen J (2001) Is Aeromonas hydrophila the dominant motile Aeromonas species that causes disease outbreaks in aquaculture production in the Zhejiang Province of China? Diseases of Aquatic Orgnanisms 46: 23–29.
Odeyemi OA, Ahmad A (2017) Antibiotic resistance profiling and phenotyping of Aeromonas species isolated from aquatic sources. Saudi Journal of Biological Sciences 24: 65–70.
Peatman E, Mohammed H, Kirby A, Shoemaker CA, Yildirim-Aksoy M, Beck BH (2018) Mechanisms of pathogen virulence and host susceptibility in virulent Aeromonas hydrophila infections of channel catfish (Ictalurus punctatus). Aquaculture 482: 1–8.
Pridgeon JW, Klesius PH (2011) Molecular identification and virulence of three Aeromonas hydrophila isolates cultured from infected channel catfish during a disease outbreak in west Alabama (USA) in 2009. Diseases of Aquatic Organisms 94: 249–253.
Rahman M, Colque-Navarro P, Kuhn I, Huys G, Swings J, Mollby R (2002) Identification and characterization of pathogenic Aeromonas veronii biovar sobria associated with epizootic ulcerative syndrome in fish in Bangladesh. Applied Environmental Microbiology 68: 650–655.
Ramalivhana J, Obi C, Moyo S (2009) Antimicrobial susceptibility testing of Aeromonas hydrophila isolated from Limpopo Province, South Africa using VITEK 2 system, Micro Scan Walk Away, disk diffusion and E-test method. African Journal of Microbiology Research 3: 903–913.
Rani MK, Chelladurai G, Jayanthi G (2016) Isolation and identification of bacteria from marine market fish Scomberomorus guttatus (Bloch and Schneider, 1801) from Madurai district, Tamil Nadu, India. Journal of Parasitic Diseases 40: 1062–1065.
Rey G, Fouillet A, Bessemoulin P, Frayssinet P, Dufour A, ... Hémon D (2009) Heat exposure and socio-economic vulnerability as synergistic factors in heat-wave-related mortality. European Journal of Epidemiology 24: 495–502.
Saha D, Pal J (2002) In vitro antibiotic susceptibility of bacteria isolated from EUS‐affected fishes in India. Letters in Applied Microbiology 34: 311–316.
Saharia P, Pokhrel H, Kalita B, Hussain IA, Islam S (2018) Histopathological changes in Indian major carp, Labeo rohita (Hamilton), experimentally infected with Aeromonas hydrophila associated with hemorrhagic septicemia of Central Brahmaputra valley of Assam, India. Journal of Entomology and Zoology Studies 6: 6–11.
Samal SK, Das BK, Pal BB (2014) Isolation, biochemical characterization, antibiotic susceptibility study of Aeromonas hydrophila isolated from freshwater fish. International Journal of Current Microbiology and Applied Sciences 3: 259–267.
Sarder H, Punom NJ, Khan T, Saha ML, Mandal SC, Rahman MS (2016) Prevalence and antibiotic susceptibility of Aeromonas hydrophila isolated from freshwater fishes. Journal of Fisheries 4(3): 411–419.
Sarkar A, Saha M, Roy P (2012) Identification and typing of Aeromonas hydrophila through 16S rDNA-PCR fingerprinting. Journal of Aquaculture Research & Development 3: 142.
Shahzad A, Akhter S, Ali M, Khan I, Khan WA, ... Qurban A (2016) Identification, characterization and antibiotic sensitivity of Aeromonas hydrophila, a causative agent of epizootic ulcerative syndrome in wild and farmed fish from Potohar, Pakistan. Pakistan Journal of Zoology 48(3): 899–901.
Sheikh M, Laghari M, Lashari P, Khooharo A, Narejo N (2017) Current status of three major carps (Labeo rohita, Cirrhinus mrigala and Catla catla) in the downstream Indus River, Sindh. Fisheries and Aquaculture Journal 8: 222.
Stratev D, Odeyemi OA (2016) Antimicrobial resistance of Aeromonas hydrophila isolated from different food sources: a mini-review. Journal of Infection and Public Health 9: 535–544.
Tamura K, Stecher G, Peterson D, Filipski A, Kumar S (2013) MEGA6: Molecular Evolutionary Genetics Analysis version 6.0. Molecular Biology and Evolution 30: 2725–2729.
Thompson JD, Gibson TJ, Plewniak F, Jeanmougin F, Higgins DG (1997). The CLUSTAL_X windows interface: flexible strategies for multiple sequence alignment aided by quality analysis tools. Nucleic Acids Research 25: 4876–4882.
Toranzo AE, Magariños B, Romalde JL (2005) A review of the main bacterial fish diseases in mariculture systems. Aquaculture 246: 37–61.
Vivekanandhan G, Savithamani K, Hatha A, Lakshmanaperumalsamy P (2002) Antibiotic resistance of Aeromonas hydrophila isolated from marketed fish and prawn of South India. International Journal of Food Microbiology 76: 165–168.
Wang G, Clark CG, Liu C, Pucknell C, Munro CK, ... Rodgers FG (2003) Detection and characterization of the hemolysin genes in Aeromonas hydrophila and Aeromonas sobria by multiplex PCR. Journal of Clinical Microbiology 41: 1048–1054.
Wassif IM (2018) Biochemical and molecular characterization of Aeromonas species isolated from fish. Alexandria Journal of Veterinary Sciences 57(1): 32–39.
Yun S, Lee Y-R, Giri SS, Kim HJ, Chi C, ... Park SC (2017) Isolation of a zoonotic pathogen Aeromonas hydrophila from freshwater stingray (Potamotrygon motoro) kept in a Korean aquarium with ricefish (Oryzias latipes). Korean Journal of Veterinary Research 57: 67–69.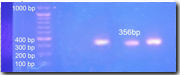 How to Cite
Sughra, F., Hafeez-ur-Rehman, M., Abbas, F., Altaf, I., Razzaq, S., Kanwal, S., Inayat, M., Anwer, I., & Akram, M. (2022). Phenotypic characterization, genetic analysis and antibiotic sensitivity of Aeromonas hydrophila isolates causing dropsy in cultured Labeo rohita from Punjab, Pakistan. Journal of Fisheries, 10(1), 101207. https://doi.org/10.17017/j.fish.382
Section
Original Articles
Copyright (c) 2022 Journal of Fisheries
This work is licensed under a Creative Commons Attribution-NonCommercial-ShareAlike 4.0 International License.